Follow Top 100 Food Blogs from one place on Feedspot Reader
The
best Food blogs
from thousands of food blogs on the web and ranked by traffic, social media followers & freshness.
Food Blogs
Here are 100 Best Food Blogs you should follow in 2023
Utah, US
Covers tried and true, family-tested and approved recipes for breakfasts, dinners, soups, desserts, and more by Alyssa Rivers - a busy wife and mothe...r of four children. She tries to make practical and easy family friendly recipes that can bring your family together at the dinner table.more
therecipecritic.com
4.9M 4.7K 137.4K 2 posts / day DA 70 Get Email Contact
Portland, Oregon, US
Sharing simple, delicious plant-based and mostly gluten-free recipes. Minimalist Baker is about celebrating simple cooking with recipes that require 1...0 ingredients or less, 1 bowl, or 30 minute or less to prepare.more
minimalistbaker.com
505.3K 310.9K 2.1M 1 post / week Jun 2012 DA 79 Get Email Contact
Kansas City, Kansas, US
Celebrating good food-real, sustainable food that delights the senses and nourishes the body. Cookie Kate is a food blog dedicated to bringing real,... whole foods back to the table.more
cookieandkate.com
74.7K 33.2K 271.5K 1 post / week DA 70 Get Email Contact
Providing definitive recipes, hard-core food science, trailblazing techniques, and innovative guides to essential food and drink anywhere and everywhe...re. Serious Eats is the destination for delicious food, with definitive recipes, trailblazing science, and essential guides to eating and knowing all about the best food, wherever you are.more
seriouseats.com
360.1K 812.7K 314K 1 post / day DA 86 Get Email Contact
Saint Paul, Minnesota, US
Covers hundreds of simple, healthy recipes and food blogging resources for food photography and blog monetization.
pinchofyum.com
414.3K 37K 1.4M 3 posts / month DA 72 Get Email Contact
New York City, New York, US
Browse recipes, shop for kitchen, cooking, and home products, enter our contests, and get advice from our hotline. At Food52, we help people become be...tter, smarter, happier cooks.more
food52.com
1.1M 643.7K 3.7M 14 posts / week DA 86 Get Email Contact
New York City, New York, US
The Smitten Kitchen is a 14 year-old food blog celebrating triumphant but unfussy cooking. It. wants to be the place you go to find your new favorite ...thing to cook.more
smittenkitchen.com
649.2K 102.8K 1.2M 2 posts / quarter Jun 2006 DA 81 Get Email Contact
Chicago, Illinois, US
Healthy, vegetarian recipes and seasonal cooking tips from Jeanine Donofrio, writer of The Love and Lemons Cookbook. The blog also covers vegetarian r...ecipes, gluten-free recipes, and vegan recipes. Jeanine Donofrio is a recipe developer and author of two bestselling cookbooks, The Love & Lemons Cookbook and Love & Lemons Every Day. Her veggie-centric recipes celebrate how nourishing, fun, and delicious cooking with seasonal, plant-based ingredients can be.more
loveandlemons.com
54.3K 41.5K 388K 2 posts / week Nov 2011 DA 64 Get Email Contact
Philadelphia, Pennsylvania, US
Covering addictive recipes from a self-taught baker Sally Quinn, who is also an author, photographer, dog enthusiast, sprinkle connoisseur, and runs f...or cookies!more
sallysbakingaddict..
1.6M 815K 2 posts / week DA 74 Get Email Contact
Secaucus, New Jersey, US
Browse hundreds of easy and delicious recipes tried and tested to be perfect the first time and every time! Features easy recipes, home tips, time sav...ers and more from Holly, a wife, mother of 4, wine and cheese lover, recipe creator, shopping enthusiast, and self-appointed foodie.more
spendwithpennies.com
5.3M 21.8K 151.9K 7 posts / month DA 68 Get Email Contact
Homewood, Alabama, US
Sharing recipes, thoughts on wine, new experiences and emerging trends and sensations. Also covers recipes, menus, wine, and cooking. Food & Wine Maga...zine aims to bring an energetic and stylish take on living well.more
foodandwine.com
2.4M 7M 4M 4 posts / month DA 86 Get Email Contact
US
Covers articles that inform and inspire every aspect of home cooking, from recipes to cooking lessons to product reviews to kitchen design and renovat...ion advice. Kitchn is a daily food magazine celebrating life in the kitchen through home cooking and kitchen intelligence, whose mission is to help people make their homes more beautiful, organized and healthy by connecting them to a wealth of resources, ideas and community online.more
thekitchn.com
1.9M 304.7K 1.8M 6 posts / day DA 87 Get Email Contact
US
Food news and dining guides from across the country, finding out what's opening where, who's serving what, and how it's all going down. Ea...ter is the source for people who care about dining and drinking in the nation's most important food cities.more
eater.com
2.4M 564.7K 1.4M 14 posts / week DA 83 Get Email Contact
San Francisco, California, US
Focused on healthy recipes for everyday. Covers vegetarian recipes, whole foods recipes, and vegan recipes, plus the occasional sweet treat, written b...y New York Times best selling author Heidi Swanson.more
101cookbooks.com
197.4K 135.1K 131K 9 posts / month DA 73 Get Email Contact
Las Vegas, Nevada, US
I'm Jaden and through Steamy Kitchen my mission is to stop food waste at home! I help home cooks give new life to their leftovers, use up every l...ast bit of veggies in the drawer with Buddha Bowl recipes for delicious, nutritious one-bowl meals, and Reverse Meal Plan a meal plan that starts backward.more
steamykitchen.com
111.9K 18.7K 3 posts / week DA 73 Get Email Contact
Oceanside, New York, US
Featuring delicious, healthy, low fat, family-friendly recipes. At Skinnytaste, you'll find healthy dishes that don't sacrifice any of the flavor that... can be found in their full-fat origins. Authored by Gina Homolka, a busy mom of two girls, author, and recipe developer.more
skinnytaste.com
6.3M 42.5K 1.5M 1 post / day DA 72 Get Email Contact
Houston, Texas, US
Welcome to CopyKat.com, where you will find all of your favorite restaurant recipes recreated for you. You are going to find your favorite Olive Garde...n recipes, Panera Bread recipes, and so much more. There are almost two thousand recipes online, all have easy-to-follow instructions, and many have videos for you to follow. All of these recipes have been kitchen-tested, and are easy to prepare. So if you can't go out for dinner, you can still enjoy those familiar tastes at home.more
copykat.com
199.6K 71.1K 14.8K 3 posts / week DA 62 Get Email Contact
Salt Lake City, Utah, US
Maria Lichty shares recipes that are simple, fresh, and family friendly.She is a food blogger, recipe developer, and writer.
twopeasandtheirpod..
1.6M 44.4K 259.6K 4 posts / week DA 66 Get Email Contact
Orlando, Florida, US
Chef Dennis shares his tested & perfected restaurant-style recipes and travel adventures. Find recipes on appetizers, beef, beverages, breakfast, dess...ert, lamb, seafood, low carb, gluten-free and more. Join him on his culinary journey to find delicious food.more
askchefdennis.com
687.9K 71.8K 52.2K 1 post / day DA 52 Get Email Contact
Smarter than your average food mag, olive is the stylish, monthly magazine for food lovers. Triple-tested seasonal recipes from our expert cookery tea...m and chefs of the moment, plus restaurant reviews and foodie travelmore
olivemagazine.com
601K 165.7K 193.9K 2 posts / week DA 59 Get Email Contact
Los Angeles, California, US
Covers recipes, easy dinner and dessert ideas, as well as healthy snack inspiration. Our chefs will show you how to cook and and bake the smart way, w...ith endless yummy hacks, tricks and tips.more
soyummy.com
25.2M 28.4K 9.5M 1 post / day DA 49 Get Email Contact
Pittsburgh, Pennsylvania, US
Browse thousands of approachable made-from-scratch desserts, comfort foods and easy dinner recipes that anyone can prepare. Be it sweet, savory or sin...ful, the Brown Eyed Baker has a recipe for you.more
browneyedbaker.com
743.4K 27.9K 2 posts / week Jan 2013 DA 66 Get Email Contact
Nashville, Tennessee, US
Providing easy recipes made with simple ingredients that will keep you full, happy, and within your budget with step by step photos for every recipe! ...Beth hopes to give confidence to new cooks and help inspire people to learn how to cook and reduce their dependence on the prepared food industry.more
budgetbytes.com
172.4K 13.4K 526.2K 1 post / day May 2009 DA 70 Get Email Contact
New Orleans, Louisiana, US
Joy shares recipes about sweet treats, savory indulgences, approachable recipes, and good-life inspiration. She is a self-taught baker, turned profess...ional baker, turned food photographer, and three-time cookbook author. This has been her little corner of the internet since 2008.more
joythebaker.com
212.5K 52.8K 524.5K 1 post / week Jan 2008 DA 81 Get Email Contact
Portland, Oregon, US
Sharing easy and delicious recipes, tips for appetizers, breakfast, dinner and dessert, to help families create unforgettable moments. Jamielyn Nye is... an author, recipe developer, and food stylist and the founder of I Heart Naptime. She aspires to reach women, get their creative juices flowing, and genuinely inspire them.more
iheartnaptime.net
1.2M 15.3K 108.2K 1 post / day DA 72 Get Email Contact
US
A fresh take on comfort food, healthy meals, approachable ethnic cuisine, and more. A Spicy Perspective is a food blog dedicated to providing mouth-wa...tering and easy recipes, with a little flair!more
aspicyperspective.com
454.7K 24.6K 69.8K 2 posts / week DA 67 Get Email Contact
North Carolina, US
Hi, my name is Lisa, and I'm so glad you're here. Whether you're brand new to cutting out processed food or you're a real food veteran..., I hope you'll find some value in the resources on this blog.more
100daysofrealfood.com
1.6M 20.9K 129.6K 4 posts / week DA 61 Get Email Contact
Birmingham, Alabama, US
Quick and easy recipes made with everyday ingredients guaranteed to please the pickiest eaters.
plainchicken.com
1.3M 24.4K 157.6K 3 posts / week DA 62 Get Email Contact
Milwaukee, Wisconsin, US
Covers Healthy Desserts, Appetizer Recipes, Air Fryer Recipes, Side Dishes, Chicken Recipes and more. Find recipes that are wholesome, affordable, hea...lthy, use minimally processed ingredients, and focus on incorporating seasonal produce, healthy fats, and whole grains. Well Plated by Erin is a recipe blog with healthy, easy recipes that anyone can make and everyone will love!more
wellplated.com
466.2K 15.6K 118.4K 8 posts / week DA 73 Get Email Contact
Sydney, New South Wales, Australia
Covers articles on the latest restaurant reviews, recipes or travel stories from Not Quite Nigella. Not Quite Nigella is Lorraine Elliott, a cake and ...food enthusiast who loves cakes, cooking, and eating.more
notquitenigella.com
44.5K 14.7K 56.2K 1 post / day Jan 2007 DA 63 Get Email Contact
US
Easy, healthy and delicious Asian, American, Thai, Japanese, Malaysian and Chinese recipes perfect for the entire family, made with simple ingredients.... Rasa Malaysia offers easy, delicious recipes and videos to everyday home cook with step-by-step process shots.more
rasamalaysia.com
1.1M 56.3K 140.5K 3 posts / week DA 74 Get Email Contact
San Diego, California, US
Find fast and easy recipes from breakfasts to appetizers to dinners to desserts that taste amazing and are geared for real life. Nothing fussy or comp...licated, just awesome tasting dishes everyone loves!more
averiecooks.com
786.3K 11.4K 52K 2 posts / week DA 68 Get Email Contact
Washington, District of Columbia, US
Articles on breakfast, main dish, side dish, desserts, smoothies, appetizers. Find tasty recipes that promote a healthy lifestyle, along with fitness ...tips. Food, Faith, Fitness is a platform that was created by a Seattle-based Personal Trainer and Nutrition Coach who wanted to celebrate her transformation story and her newfound love for food. At its core, the blog pays homage to the three big F's in Taylor's life, highlighting the importance of each aspect that contributed to her journey.more
foodfaithfitness.com
534K 17.4K 86.4K 2 posts / day DA 59 Get Email Contact
San Francisco, California, US
Covers video recipes on African cuisine, Asian cuisine, appetizer, barbecue, beef, breakfast, chicken, dessert, French cuisine, pasta, bread, pork, sa...ndwiches, sauces and more by Chef John.more
foodwishes.blogspo..
63.9K 7 posts / month DA 61 Get Email Contact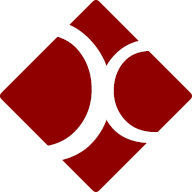 Toronto, Ontario, Canada
Kevin came to realize that my meals were boring and that he had been eating the same few dishes over and over again for years. It was time for a chang...e! He now spends his free time searching for, creating and trying tasty new recipes in his closet-sized kitchen. Check out his easy-to-make, delicious recipes here.more
closetcooking.com
99.7K 13.2K 63.1K 2 posts / week Jan 2007 DA 72 Get Email Contact
Charlottesville, Virginia, US
I'm Kath. I'm a Registered Dietitian, healthy eater, and mom of two from Charlottesville, Virginia. Here you'll find a healthy mix of real...-life meals made from whole ingredients balanced with the pleasures of life, including buttercream frosting and good wine. Plus a sprinkle of nutrition, home life, beauty, parenting, and travel.more
katheats.com
10.8K 14.3K 20.3K 3 posts / week Aug 2007 DA 58 Get Email Contact
Los Angeles, California, US
Find the most inspiring recipes, interviews and travel tips in the magically delicious world of Honest Cooking Magazine.
honestcooking.com
541.7K 16.4K 10.8K 2 posts / week DA 62 Get Email Contact
Georgia, US
Featuring family-friendly quick and easy meals, desserts, and more! Add a Pinch blog shares sweet, savory and southern recipes, as well as recipes per...fect for fresh, delicious southern suppers! As a seventh generation southerner, Robyn learned to cook traditional southern favorites from her Mama and Grandmother.more
addapinch.com
703.6K 7.9K 43.7K 2 posts / week Nov 2017 DA 62 Get Email Contact
San Francisco, California, US
Just One Cookbook is a Japanese food blog with 1000 authentic home-style recipes. Learn the cuisine with easy step-by-step photo instructions and vid...eos. Founder of Just One Cookbook Shares easy Japanese recipes with step-by-step photos on the blog and video tutorials on the YouTube channel.more
justonecookbook.com
304.8K 9.6K 293.6K 2 posts / week DA 69 Get Email Contact
Chicago, Illinois, US
Covers detailed step-by-step directions and expert tips, recipes that are perfect for the novice baker and cook!
shugarysweets.com
816.2K 9.3K 55.5K 5 posts / week DA 67 Get Email Contact
Bangalore
Covers simple vegetarian recipes for smart and healthy living, menu plans, special diets, dinner ideas, lunch box ideas and more. Archana's Kitchen is... a leading recipe and food discovery platform that gives the world a credible and confident 'DIY' solutions for everyday cooking.more
archanaskitchen.com
1.6M 11.7K 372.9K 5 posts / week DA 63 Get Email Contact
Saint Peters, Missouri, US
Covers easy recipes for every occasion, simple dinner recipes and ideas for busy families plus appetizers, desserts, drinks, and more.
thecookierookie.com
1.4M 9.1K 175.7K 2 posts / day DA 65 Get Email Contact
Yarm, England, UK
Covers restaurant style curry and tandoori recipes. The Curry Guy, Dan experiments with different spices and flavors to bring a twist on traditional I...ndian dishes.more
greatcurryrecipes.net
15.1K 77.2K 24.4K 10 posts / month DA 45 Get Email Contact
West Hollywood, California, US
Covers healthy recipes, menu plans, fitness programs and workouts. Skinny Ms. provides online food and fitness resources to help women live their best... lives, no matter how busy they are.more
skinnyms.com
365.3K 6.2K 72.8K 5 posts / day DA 64 Get Email Contact
Salt Lake City, Utah, US
Covers deliciously healthy recipes; usually low-carb and South Beach diet friendly and often gluten-free, Paleo, or vegetarian.
kalynskitchen.com
309.1K 10.8K 21.5K 2 posts / week DA 63 Get Email Contact
Walla Walla, Washington, US
Covers articles devoted to home cooking, easy recipes, with step-by-step photography and videos, by Adam and Joanne, the creators of Inspired Taste.
inspiredtaste.net
109.6K 5.4K 290.3K 1 post / day DA 66 Get Email Contact
Washington, District of Columbia, US
Bringing you quick and easy recipes and travel posts from around the world, to simplify busy lifestyles!
tablefortwoblog.com
210.3K 12.2K 3 posts / month DA 62 Get Email Contact
Sydney, New South Wales, Australia
A food blog with hundreds of quick and easy dinner recipes. Classics done right, incredible one-pot recipes, Asian takeout at home, and holiday feasti...ng! Providing exciting new ideas for fast meals made with everyday ingredients. RecipeTin Eats contains recipes by Nagi, which are cost conscious, made using everyday ingredients, and pretty healthy.more
recipetineats.com
3.7M 2.4K 1.1M 2 posts / week DA 73 Get Email Contact
Canada
The place to find easy, mostly healthy, and delicious recipes! Find hundreds of flavorful, easy to make, and (mostly) healthy recipes that you and you...r family will love. Our deliciously simple recipes will give you the confidence to prepare tasty meals and enjoy being in your kitchen. We help you celebrate the joy of simple cooking by sharing easy, accessible recipes that use common ingredients.more
theendlessmeal.com
128.4K 1.9K 109.5K 1 post / day DA 60 Get Email Contact
Los Angeles, California, US
Midwest recipes and cooking focus primarily on Wisconsin recipes, Minnesota recipes, and Iowa recipes. Comfort food such as casseroles, hearty potluck... salads, appetizers and party food, bratwurst, German food, and lots of cheese recipes and bacon recipes. I'm Meggan, a classically-trained chef and professional writer. I was born and raised in Wisconsin and now live in sunny Southern California with my husband and 3 kids.more
culinaryhill.com
275K 7.8K 47.2K 1 post / day DA 62 Get Email Contact
Idaho, US
A family food blog with hundreds of simple, tested and approved recipes. Find easy step-by-step photo cooking instructions and video recipes.
natashaskitchen.com
9.2M 4.2K 941.7K 2 posts / week Nov 2009 DA 70 Get Email Contact
Lake Tahoe, California, US
Sharing nutrient-dense recipes that are gluten-free and refined sugar-free. With plenty of options for paleo, vegan, and vegetarian eaters alike, The ...Roasted Root blog is great for those with dietary restrictions and/or food intolerances.more
theroastedroot.net
44.4K 5.9K 30.7K 5 posts / week DA 61 Get Email Contact
Los Angeles, California, US
Adrianna shares easy pastry recipes, bakery-style desserts and cakes, and the absolute best breakfast recipes! Her Latin-inspired recipes are cozy com...fort food.more
acozykitchen.com
45.4K 7.8K 248.7K 1 post / day May 2009 DA 70 Get Email Contact
Chelmsford, England, UK
Covers recipes ranging from international cuisines to comfort food and sweet things.
greedygourmet.com
5K 6.9K 25.3K 1 post / week DA 51 Get Email Contact
Chicago, Illinois, US
Devoted to baking, healthy bites, and living ambitiously. Ambitious Kitchen is a healthy food blog with wholesome cooking and feel-good inspiration. H...ere you'll find healthy recipes to fuel your wellness journey.more
ambitiouskitchen.com
907.2K 15.1K 772.6K 1 post / week DA 66 Get Email Contact
Minneapolis, Minnesota, US
Featuring real food made from scratch, delicious and healthy recipes, challenging workouts, travel, and everything in between. Fit Foodie Finds focuse...s on promoting a healthy and balanced lifestyle.more
fitfoodiefinds.com
492.3K 7.5K 277.5K 2 posts / week Mar 2019 DA 67 Get Email Contact
Sacramento, California, US
Covers chef approved recipes including dinners, desserts, sides, slow cooker recipes, copycat recipes that are easy to make, homemade and family frien...dly.more
dinnerthendessert.com
420K 6.1K 61.3K 12 posts / month DA 63 Get Email Contact
Covers recipes from comfort foods to indulgent dishes, that your family will love and make over and over again. Cooking Classy is a blog by Jaclyn, w...ho is a twenty something wife and mother, as well as a self-taught cook, baker, writer, editor and photographer.more
cookingclassy.com
430.8K 4.5K 405K 1 post / week DA 71 Get Email Contact
Lincolnshire Wolds, England, UK
This food blog covers seasonal recipes, baking, snacks, and kitchen tips by Karen, a freelance writer and recipe developer with a passion for art, tra...vel, books, photography, seasonal food, and especially cheese.more
lavenderandlovage.com
20.1K 18.5K 39.2K 1 post / day DA 60 Get Email Contact
Boulder, Colorado, US
Covers professionally tested recipes with both gluten-free and conventional ingredients. Boulder Locavore is a photographic food and drink blog of sea...sonal recipes, cocktails, and travel based in Boulder Colorado.more
boulderlocavore.com
653.3K 34.2K 2 posts / week DA 59 Get Email Contact
Portland, Oregon, US
Covers easy recipes and wine pairings for people obsessed with food and wine but short on time.
platingsandpairing..
10.3K 3.6K 42.6K 1 post / day DA 57 Get Email Contact
Boulder, Colorado, US
Covers healthy gluten-free Paleo recipes, by Elana Amsterdam, a health advocate, wellness expert.
elanaspantry.com
279.8K 21.6K 55.7K 3 posts / quarter DA 63 Get Email Contact
US
Corey shares step-by-step recipes of new and fun, fresh meals that the whole family can enjoy.
familyfreshmeals.com
632.6K 13.9K 23.4K 2 posts / week DA 62 Get Email Contact
Washington, District of Columbia, US
Find tested and perfected recipes that work for you the very first time with Step-by-step photos, ingredient recommendations, menus for holidays, ente...rtaining and everyday family meals. Jenn Segal is a classically-trained chef, cookbook author, and busy mom whose mission is to make cooking easy, gratifying and fun.more
onceuponachef.com
286.5K 2.1K 117.6K 1 post / week DA 66 Get Email Contact
Sacramento, California, US
Easy family-friendly recipes about dinners, desserts, and everything in between that busy moms can make in their kitchens.
momontimeout.com
2.1M 5.2K 1 post / day DA 66 Get Email Contact
Seattle, Washington, US
Featuring delicious originals, revitalized classics, and simply downright good eats. Also covers some tips for travel, home, garden & health!
daringgourmet.com
46.6K 7.2K 3K 11 posts / month DA 65 Get Email Contact
Utah, US
Covers delicious and easy-to-make recipes that are essential for a balanced diet made by recipe developer Chelsea Lords.
chelseasmessyapron..
1.2M 2.2K 75.8K 3 posts / week DA 62 Get Email Contact
US
Covers reliable recipes, tools, and strategies to help you succeed in the kitchen. At Chew Out Loud, our focus is on helping you cook smarter, not har...der.more
chewoutloud.com
5.7K 30.2K 3 posts / week DA 53 Get Email Contact
Cape Town, Western Cape, South Africa
I'm Sam Linsel. Hello and welcome to my recipe, food, and travel blog. I'm a passionate cook that decided to quit my corporate career 13 years... ago and build my dream life around food creativity. Cooking and baking have been my biggest adventures, and I'm now a professional food stylist, recipe developer, and food photographer. The internet is my natural habitat, and DrizzleandDip.com is my home.more
drizzleanddip.com
20K 16.5K 45.3K 3 posts / month Dec 2009 DA 55 Get Email Contact
Washington, District of Columbia, US
Covers easy homemade recipes, pellet grilling, BBQ, big-batch cooking, that are family-tested and kid-approved!
orwhateveryoudo.com
1.3K 3K 2 posts / week DA 45 Get Email Contact
Saint George, Utah, US
Sharing quick and easy recipes with a splash of humor.
iwashyoudry.com
2.5M 6.2K 134K 7 posts / month DA 60 Get Email Contact
Grand Rapids, Michigan, US
Liz shares delicious recipes that use real whole foods that are easy to make, big on flavor, and good for you, by using real ingredients with an empha...sis on seasonality. Get the healthy recipes that taste delicious at The Lemon Bowl.more
thelemonbowl.com
159.5K 13.2K 36.2K 1 post / week Feb 2009 DA 58 Get Email Contact
Texas City, Texas, US
Covers latest healthy recipes on 30 Minute Meals, Gluten-Free, Vegetarian, Vegan, Paleo, Low Carb, salads, drinks, sea food, chicken and more. Get the... latest updates from delicious paleo or vegetarian dinner ideas, to kid-friendly meals & snack ideas at Joyful Healthy Eats.more
joyfulhealthyeats.com
78.7K 5.2K 36.1K 2 posts / week DA 59 Get Email Contact
Florida, US
Christy shares easy-to-make family recipes that are big on flavor but short on prep time.
the-girl-who-ate-e..
851.1K 4.1K 103.9K 2 posts / week DA 72 Get Email Contact
More images
Yummy Recipe shares your recipes with the community. Get more shares and more visitors, make your recipes findable.
yummyrecipe.co
DA 3 Get Email Contact
---
Food
Bloggers
Load 51 to 100
of 1000+ Bloggers
---
Food Blogs USA
---
Alabama
What To Eat In Birmingham
About -Of course, as the name suggests, it does contain food reviews. However, it reads much more like a local travel blog. We were using food as a way to explore our new home, and the blog reflects that.
Birmingham Restaurant Raider
About - The Birmingham Restaurant Raider is an innovative website created from a pressing need to showcase original customer dining experiences at local Birmingham food spots.
Arizona
Arizona Food and Wine
About - We are a passionate group of people simply looking to share our experiences of finding great dishes around Arizona.
Arkansas
Rock City Eats
About - Here we hope to embrace, explore, and contribute to the food culture of Little Rock. We want to celebrate the achievements and improve on the faults. We want to build up amazing local food and tear down the chains.
The Mighty Rib
About - This blog really isn't about ribs, it's about a love for all foods. We'll look at food from just about every angle imaginable. we cover food from Seattle to Boston and everywhere in between.
Tie Dye Travels
About -Kat Robinson is a food and travel writer based in Little Rock. She travels Arkansas and the South searching for good stories, tall tales and the next great little restaurant.
California
This Tasty Life
About - This blog is a creative outlet for me and my need/desire to write. Alyssa and I started photographing all of the food we ate. I hope you enjoy reading about my adventures in San Diego!
Edible Silicon Valley
About -These are the local businesses and organizations that help bring Edible to life. They share in our same values of local, sustainable food sources and community.
Colorado
Culinary Colorado
About - Culinary Colorado is my Colorado-oriented, but not Colorado-exclusive, blog about restaurants, bakeries, food and wine events and occasional menus and recipes.
5280 Denver's Mile High Magazine | Eat & Drink
About - 5280 is Denver's official city and regional magazine. The award-winning guide to dining, food and wine in the Mile High City.
Connecticut
CTBites
About - CT Bites is a web-based community built by and for people who love food in Connecticut. We'd like to be that friend of yours that always seems to know the right place to go, the right time to visit, and the right thing to order.
Connecticut Magazine | Food and Drink
About - For more than 45 years, Connecticut Magazine has coupled award-winning journalism with a monthly slice of Connecticut living in a magazine that reaches more than 380,000 adult print and online readers each month statewide.
Delaware
Delaware Today | Eat and Drink
About - Delaware Today Magazine is an award winning regional magazine whose mission is to help people get the most out of living by being the most valued community resource in print, on-line and in person.
Rehoboth Foodie
About - My goal is to promote Rehoboth Beach dining while remaining honest and impartial. With so many good places to eat around here, it just doesn't make sense to waste the calories - or the money - on anything less.
Florida
Food For Thought
About - I live in Miami, and so I focus my efforts mostly on where to find good things to eat in and around South Florida. Here, you'll find restaurant reviews for places throughout South Florida and wherever else I may wind up, as well as occasional blather about points more abstruse yet still somehow food-related.
Burger Beast
About - With an obvious focus on the glory of the bunned meat patty, the man posts about a deluge of local restaurants and they're awesome sandwiches. He also takes time to look at other local eats, even having a full blog page devoted to Food Trucks, and carries a list of burger and bar-food recipes (some his own, some he's received from different restaurants to post).
MiaBites
About - MIAbites is a food blog covering dining and restaurants in Miami and Miami Beach, Florida.
Tasty Chomps
About - TastyChomps.com is a food and restaurant blog dedicated to finding culinary adventures throughout Central Florida and around the world.
Watch-Me-Eat
About - A Blog about eating interesting food in central florida and beyond...
Georgia
Atlanta Eats
About - Find the best restaurants in Atlanta – Watch video reviews and use our restaurant finder to search for the best places to eat in Atlanta, GA
Atlanta Food Walks
About - We are food experts who believe in the power of storytelling. We create awesome experiences that are fun, informative, and delicious. We connect history, culture, and community with food. We support exceptional local restaurants and food vendors.
Eating With Erica
About - Whether you're in search of a good steak, a great place to celebrate, or a nice crowd, she has a knack for identifying unique restaurants that are sure to cater to any palette, occasion, and personality. So if you're ever in the Atlanta area, have a seat, and enjoy a meal while Eating with Erica.
Hawaii
Tasty Island Hawaii
About - A blog site of my experiences enjoying the wonderful food of Hawaii, with a focus on Honolulu on the island of Oahu. This includes recipes and reviews of eateries ranging from the neighborhood plate lunch stand to fine dining restaurants.
Frolic Hawaii
About - Frolic Hawaii's team of homegrown eaters, bloggers, photographers and editors covers Hawaii's food scene with passion and personality - seeking out what's delicious, new, exciting and hidden in Hawaii.
Idaho
Treasure Valley Food and Wine Blog
About - Food, Craft Beer, Nano Breweries, Wine, Idaho Wineries, Winery Bistros, Restaurants and Events, Boise Foodies in the Treasure Valley Idaho. Come see what we are up to and the variety of our eating and wine and craft beer experiences.
Illinois
Chicago Food Planet
About - Chicago Food Planet Food Tours offers unique food tasting and cultural walking tours through Chicago's most delicious and historic neighborhoods. We provide a non-touristy, local experience so you feel like a native Chicagoan.
Fab Food Chicago
About - Fab Soo Park. Fab Appetite. Living the Fab Food Life. Restaurant Reviews, Recipes, Chef Interviews, and more.
Eat The Burbs
About - Celebrating Local Food, Restaurants, Events and Small Businesses around the Chicago Suburbs and beyond.
Indiana
Indianapolis Restaurant Scene
About - I decided to take it upon myself to start this blog in which I can share with you my personal, honest, and unbiased take on the restaurant scene in Indy.
Visit Indy
About - As Visit Indy, it's our job to promote the city of Indianapolis. From local restaurants to acclaimed breweries, Indy is fit for foodies.
Iowa
Des Moines Foodster
About - Des Moines Foodster. A local food blog highlighting the food, restaurants, craft breweries, events that make Des Moines the greatest city in the world!
Travel Iowa | Food and Drink
About - Travel Iowa was created because we think there are a lot of smart and talented people out there who have some great Iowa Food experiences to distribute and share.
Louisiana
Da'Stylish Foodie
About - I love to try new and up and coming restaurants. In addition, I love cooking and throwing down in my kitchen. we travel often and we will share all of our Travel spots and Restaurant Finds.
Maine
Portland Food Map
About - PFM was launched in August 2007 as visual directory for Portland food information. Over time a number of other features have been added including a search engine, event calendar, lists of Sunday Brunch and Under Construction, and street maps.
Eating Portland
About - A no bs blog for those who like to eat, drink, and be merry at some of the finer and not-so-finer establishments in and around Portland, ME
Maryland
Baltimore Eats
About - Baltimore best restaurant guide. Get local dish from the people who live, breathe and eat in Baltimore.
Taste Frederick Food Tours
About - Our goal is to provide both a fun and filling experience for you and your taste buds as we walk – and eat – our way through some of Frederick's most historic and scenic areas.
Massachusetts
Boston Foodies
About - I'm Tiffany Lopinsky, and I started this blog in 2014 when I was a sophomore at Harvard to chronicle and share my dining adventures in the Boston-area! I cover everything from food trucks to fine dining in Boston and beyond.
Michigan
Michigan Cuisine
About - Written by myself since 2006 and completely searchable, this resource covers a large number of food subjects, recipes and Michigan food history.
The Bite Tonight
About - Welcome to my blog where you will find honest reviews of the hottest spots in metro Detroit. OK, some are local dives, but I promise, they are dishing out some killer eats.
Minnesota
The Heavy Table
About - Our goal is to document our gastronomic landscape without bias or favor, showing our readers precisely what we're seeing. We are interested in small, neighborhood restaurants; ethnic eateries with a story to tell.
Minnesota Monthly | Food and Drink
About - Minnesota Monthly is the essential guide to exploring and explaining the life and culture of the Twin Cities and the state of Minnesota.
The Minnesota Skinny
About - An exploration of the midwest for unforgettable food, drinks, and stories.
Mississippi
Visit Mississippi | Food and Drink
About - We're your trusted guide to the many things to see and do in our state. Stay up to date with all things food Mississippi.
Eat Drink Mississippi
About - eat.drink.MISSISSIPPI is a food magazine dedicated to sharing Mississippi's passion for food with the world. From local chefs making their culinary mark to the many, great restaurants this state has to offer, Mississippi's hospitality shines through in the pages of this magazine.
Sipp Jackson
About - Sipp Jackson is a unified collaborative effort from various contributors with a vested interest in capturing the best of Jackson, Mississippi as a culinary destination.
Missouri
Feast Magazine
About - Those looking for a taste of their hometowns or seeking new places to explore will get instant access to all of the region's best food and drink through Feast's digital outlets.
Out To Eat
About - Welcome to Out to Eat, the culinary chronicles of a hungry 20-nothing. If you're here looking for the most delicious and unique dishes in Kansas City (and beyond), you're in the right place.
Nebraska
The Gastronom Blog
About - We started The Gastronom in 2012 thinking that we would do restaurant reviews, but with having two small boys, we quickly realized that our idea wouldn't be feasible! We instead switched over to making recipes, quickly realizing that our cocktail and alcoholic recipes seemed to be doing the best, so we started focusing on those, which turned into the cocktail blog we have today.
Nevada
Edible Reno Tahoe
About - edible Reno-Tahoe is published six times a year, including quarterly issues for each season, and promotes and celebrates the abundance of local foods in the Northern Nevada and Lake Tahoe region.
Eating Las Vegas
About - John A. Curtas has been the voice of the Las Vegas food and restaurant scene since 1995. In addition to those duties, he is the restaurant critic for Las Vegas Weekly magazine and has served as the local correspondent for The James Beard Foundation.
New Hampshire
nhmagazine.com | Food-Drink
About - New Hampshire Magazine is the essential guide to living in the Granite State, each month joining readers in a quest for all the best the state has to offer. We present features on the most fascinating people, most entertaining places and most delicious cuisine.
New Jersey
Eating New Jersey
About -A blog focusing on restaurants and attractions in New Jersey, with a travel guide for out of state posts.
NJ Monthly | Eat & Drink
About - We are the respected source for recommendations and information on what to see and do in New Jersey, from insightful dining reviews and our Top 25 Restaurants list, to shopping and style tips, Jersey travel ideas, the annual Shore Issue, and the state's most complete guide of upcoming events and performances.
New Mexico
Gil's Thrilling Blog
About - I'm Gil Garduo. I chose the site vanity "nmgastronome" because it truly reflects my passion for the cuisine of the Land of Enchantment–and hopefully describes the level to which my palate has evolved after having visited and evaluated more than 1,000 restaurants in the past ten years or so. I'm merely a gastronome, someone who loves and appreciates good food.
Santa Fe New Mexico Blog New Mexico True
About - New Mexico is a haven for the unexpected. A place for those who seek to follow their own path. Here, every true adventure feeds the soul.
New York
I Love NY
About - Explore all the state of New York has to offer including fun things to do, year round events and festivals, world class hotels and award-winning restaurants.
Eating NYC
About - Alexa Mehraban is a born and raised New Yorker with a serious passion for food and an even more serious hit list. She hopes to inspire people to try new restaurants and experiment new dishes, all while keeping her fans up to date on the latest food trends.
Serious Eats NY
About - It includes definitive recipes, hard-core food science, trailblazing techniques, and innovative guides to essential food and drink anywhere and everywhere.
North Carolina
Triad Foodies
About - Welcome to triadfoodies, a blog promoting and celebrating all things food related and local. We love local restaurants, farm stands, farmers, specialty shops and local craft beer. We hope triad foodies will inspire you to eat at many of the amazing locally owned restaurants in our beautiful area.
Off The Eaten Path
About - A blog about food, recipes, restaurants, travel, adventures and everything in between based in Charlotte, NC.
Ohio
Ohio | Food
About - Includes Local Restaurant and Street Food Reviews, Menu, and all things Food.
CBUS Food Blogger
About - We're a community of Columbus food bloggers and social media gurus with one binding tie: a passion for great food. The goal of our group is to unite Columbus foodies and provide a platform for collaboration and connecting with local restaurants and food businesses.
Oklahoma
Oklahoma City Blog | Restaurants
About - Explore the diverse cuisine that Oklahoma City restaurants offer, from Lebanese food to Japanese and more. Don't forget to check out the Oklahoma City food truck scene for an exciting change when you're on the go.
Oregon
Eating My Way Thru Portland
About - Hi, I'm Amy, I am a lover of food and all things Portland, and there is a lot to love about the Portland Food Scene. I want to help you find the perfect meal in Portland, whether it be breakfast, lunch or dinner or a sit down restaurant, food cart or special occasion. I want you to be satisfied and wanting to dive into more Portland food.
Pennsylvania
Berks County Eats
About - Berks County Eats is dedicated to spreading the word about the best restaurants and dining in Reading, Berks County and beyond. Every Sunday, Berks County Eats posts a review of an area restaurant.
Rhode Island
Eat Drink RI
About - Eat Drink RI is one of the top media, marketing and event production companies in the region for all things culinary. EatDrinkRI.com houses the most up-to-date local food & drink event calendar and culinary job listings, in addition to covering local food events, chefs & restaurants, the beverage industry, and locally produced artisanal products.
Rhode Island Red Food Tours
About - Our mission is to provide you with a genuine tour experience of Rhode Island's treasured food artisans. We want to bring joy to everyone by providing good honest culinary dishes without pretense to all.
South Carolina
The April Blake
About - I love to share my food, recipes, experiences in South Carolina and beyond because I realized one day that I wasn't doing what I loved most, which is writing. I believe in sharing triumphs and failures. I hope to keep a positive energy about living a locally-focused, ecologically-friendly lifestyle in my home state by sharing it here.
Tennessee
Nashville music city | Food
About - While Nashville has long been known for its expansive music scene, the talent and creativity of its culinary scene has recently put Nashville on the map.
Nashville Scene | Food & Drink
About - Covering the best restaurants and street food the city has to offer.
Texas
The Austinot | Food
About - The Austinot is a hyperlocal blog about the Food of Austin and the surrounding area.
Cravedfw
About - We created CraveDFW because we all Crave something delicious and each day we will explore these things, and hopefully something that you Crave as well.
Flicks and Food
About - San Antonio Restaurant reviewer, Movie Blogger, food reviewer, Food Critic, food blogger, wine reviewer, Product Reviewer, Travel Blogger.
Utah
Female Foodie
About - Hi there- I'm Brooke Eliason, a 20 something female foodie and native of Salt Lake City.I document and promote favorite foodie spots that, I felt, everyone should know about.
The Utah Foodie
About - Our podcast helps listeners discover and explore their local food scene by interviewing the chefs, restaurateurs, and culinary entrepreneurs behind Utah's favorite places to dine and drink.
Vermont
Dig In Vermont
About - Vermont is an exciting place to be for many reasons. Local food is one of those reasons. Some might say the best reason. There's a lot happening, and DigInVT began in 2011 to help visitors, travelers, our neighbors, and even ourselves, sort through it all to find great food and farm experiences.
Virginia
I Heart Food
About - Sharing our experiences eating out and what we cook at home--everything related to food and drink.
Washington
Been There Eaten That
About - Dining out is my passion, and often times the culmination of hours of research. This restaurant review blog reflects my journey as I try to keep up with my restaurant wish list for the DC area where I live, and in my travels.
Wong Eats
About - A Blog on Good Food in Washington DC, Any Place, Any Price.
West Virginia
Candace Lately
About - Candace Lately is a blog about the local food culture in West Virginia. Its purpose is to speak to the community of foodies in town and provide a forum for discussion about local restaurants, food and people who embrace this Appalachian state's culture.
Wisconsin
Wisconsin Bites
About - Welcome to Wisconsin Bites…a food blog that's ultimately an explorer's club of Wisconsin foods and recipes. We're out to discover or re-discover Wisconsin's foods - whether raised, grown, produced or processed here.
Eat Drink Madison
About - This dining and nightlife guide will help you find Madison, WI restaurants, bars and drink specials.
Food Blogs Canada
---
Calgary
Hungry in Calgary
About - I am a writer and food enthusiast looking to share my recipes and thoughts with hungry friends.
Edmonton
Eat With Sharon
About - eatwithshar0n is a blog that is dedicated to my love of food and well.. taking pictures of it. On this blog, you'll find snippets of my foodie adventures through first impression reviews, photos and more. I hope that I can inspire you with some good food related inspo.
Lets Eat Yeg
About - Let's Eat YEG is a food blog that is based in Edmonton. All of my reviews are my own personal opinion, and they are heavily based on short experiences.
Avenue Edmonton | Restaurant & Food
About - Avenue Edmonton has developed an excellent reputation and strong following of loyal readers for its award-winning, intelligent and thought-provoking perspectives on the Food and Restaurants that define our city.
Halifax
Eat This Town
About - I am interested in regional foods, especially Nova Scotia and Canadian foods by province/region. I am a food tourist at heart, and I look forward to doing more travelling and eating.
Taste of Nova Scotia
About - Taste of Nova Scotia is a unique, province-wide, marketing program, whose members are committed to offering the most exceptional local culinary experiences our province has to offer.
Montreal
Eating Out Montreal
About - I LOVE trying new restaurants and that's what I want to share with you, any chance I'll get! You'll also find that I'm quite the critic, sometimes a tad harsh but hey, it's not show friends, it's show business!
Montreal Foo Foodie
About - An Epicurean, Foodie and now Blogger who is just crazy about food & the culinary arts in our great city of Montreal and its environs.
514eats | Montreal Restaurant Reviews
About - 514eats.com is a Montreal restaurant and bar review blog brought to you by two regular guys who like to eat, drink, go out and cook. We will go anywhere and we will say it like it is.
Ottawa
apt613 | Food and Drink
About - Apt613 is a volunteer-run not-for-profit organization. Our main activity is apt613.ca, an award winning blog dedicated to uncovering the best of Ottawa's food and arts.
Richmond
Visit Richmond, BC
About - Covering Asian Cuisine From All over Richmond, BC
Toronto
blogTO | Eat-Drink
About - Toronto's source for restaurant reviews, event listings, local food and the best of the city.
Toronto Food Blog
About - With so many places to choose from, so many different food cultures and such high turnover, the Toronto Food Blog is for the budget-conscious reader who wants to know what, where and when to eat in Toronto.
Vancouver
Van Foodies
About - Joyce started VanFoodies.com in 2009 to write about one of her biggest interests: food. Since then, some of her friends have also come on board to share their food adventures as well. Whether they're famous fine dining restaurants, neighbourhood gems, or hearty home cooking, you can read about them here.
Birry Ram
About - Food Blogger based in Vancouver giving food reviews.
Penny and Drusty's Food Blog
About - If you like eating (or just looking at pictures of food), this is the blog for you! To be honest, it started out as a way to remember which restaurants were good bets to revisit in the future.
Sherman's Food Adventure
About - Who am I? Well, nothing more than a guy that loves food. From an early age, I have been exposed to many different cuisines by my parents. This probably led to my love for dining out. I am game to eat almost anything – from dives to fine dining. I take pictures and I blog about my meals, specifically in the great city of Vancouver, B.C.
Victoria
Victoria Buzz | Food
About - Covering local food and restaurant all around Victoria, BC.
Winnipeg
Dining With Donald
About - This blog is focused on Food. It will feature reviews of places to eat books, and the odd recipe. I also write about what it means to gather together around food.